Ballad of America, Inc. is a nonprofit with tax-exempt status as a 501(c)(3) educational organization.
Our Mission
Our mission is to preserve and celebrate music from America's diverse cultural history.
Our Vision
We envision an engaged and informed citizenry that respects people of varying backgrounds and appreciates how different cultures have contributed to America's musical landscape.
Our Work
We develop and promote online resources and live events that encourage and enable:
Understanding
of the story of the United States
Appreciation
of the different cultures that have contributed to America's musical landscape
Preservation
of America's unique musical heritage
Participation
in music making and the continuation of musical traditions
Our Music
The music in America today is part of a continuum that reaches back to the Indigenous peoples and stretches across the Atlantic Ocean to the Old World. Music, instruments, and songs tell the story of the ordinary and extraordinary people who have populated the United States and propelled it into the 21st century. Not only do the lyrics directly reflect the hopes, fears, struggles, sorrows, triumphs, and humanity of the real people who lived history, but to follow the path taken by the music itself is to understand the great cultural stew that is the United States of America.
Through this music, you can engage with the strength and beauty that have emerged from the often troubled history of the United States. The genres of music explored through Ballad of America include traditional folk songs, fiddle tunes, ballads (both Old and New World), sea shanties, railroad and cowboy songs, Appalachian, ragtime, spirituals, work songs, minstrel, blues, jazz, jug band, rhythm and blues, old-time, country and western, bluegrass, and rock & roll.
Our Why
The music of the United States is a result of the often-hidden connections among cultural groups in our diverse society. We at Ballad of America, Inc. have experienced how the music brings people together, transcending age and ethnicity, to foster understanding and create community. We believe it connects people to the beauty and good that has arisen from the country's often troubled history.
A 2003 University of Florida study found that children are not learning and singing the songs of their heritage nearly as much as they once did. The study suggests that the United States is in jeopardy of losing a longstanding and rich part of its identity. Research has shown that these songs enable people to empathize with the hardships and joys of their ancestors. Researcher Marilyn Ward notes, "Music broadens our understanding by letting us experience history – making it more memorable and meaningful than reading isolated stories of events from another time."
The National Assessment of Educational Progress, commonly known as The Nation's Report Card, shows that the average U.S. history score at eighth grade has been declining since 2014. This includes all themes: Democracy, Culture, World Role, and Technology. As Caroline Kennedy writes in A Patriot's Handbook:
...children have an immense capacity for faith and for patriotism. If their introduction to the story of our country is captivating, they can develop a lifelong interest in history and a willingness to engage in civic life.
In this time when too many people of all ages seem to be lacking knowledge of our history and understanding of our people and government, Ballad of America, Inc. provides a most captivating introduction.
Music Library
We research, write, and catalog new articles, videos, and other resources related to America's music in our free, ever-expanding, browsable Music Library. Music is an incredibly powerful tool that helps people connect to the past and better understand each other.
For Educators
We develop resources to help teachers, both traditional and home school, integrate music and United States history. Music offers a fascinating access point that can ignite students' passion for exploring the story of the United States.
Sing It
We make sing-along recordings, lead sheets, and more to facilitate the singing of American folk songs by people of all ages. Group singing is a powerful act that unites people and communities. Research shows that children are no longer learning the songs of their own heritage. It is essential for children to learn and sing American folk songs in order to preserve this important aspect of American culture and to help them better understand and empathize with others.
Live Events
Our live multimedia programs entertain, inspire, and inform people of all ages. They are delivered in-person and online.
Matthew Sabatella
Founder and President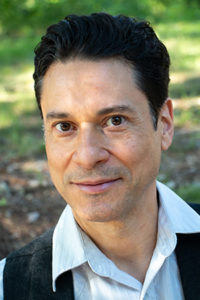 Matthew Sabatella connects people with music that is woven into the fabric of the United States. As a singer, instrumentalist, recording artist, performer, speaker, and writer, he illuminates the connection between music and the story and people of the United States. He performs regularly, both as a solo artist and as the leader of the Rambling String Band. He teaches about America's music, in person and online, at Lifelong Learning Institutes, including Florida Atlantic University, George Mason University, Florida International University, University of Miami, and Nova Southeastern University.
In 2019, Matthew founded Ballad of America, Inc., a 501(c)(3) nonprofit organization with a mission to preserve and celebrate music from America's diverse cultural history. In 2023, he and Ballad of America, Inc. were honored with a citation from the National Federation of Music Clubs, the largest nonprofit in America promoting and supporting American music, performers, and education. Serving as Vice President of the Southeast regional chapter of Folk Alliance International (SERFA) and leading the Roots & Sources committee, he ensures that traditional folk music retains a prominent place at the annual conference and within the organization.
Matthew holds a Bachelor of Arts in Music from the University of Miami, a Master of Arts in History from Florida International University, and has studied singing, banjo, and guitar with such masters as Alice Gerrard, Sheila Kay Adams, Paul Brown, Richie Stearns, John Hermann, Kirk Sutphin, Mac Benford, and Walt Koken.
Matthew Sabatella and the Rambling String Band have released three albums in the Ballad of America series, each with a different historical theme. Their flagship live program is the 90-minute multimedia stage show A Celebration of America's Music: From Plymouth Rock to Rock & Roll. Matthew sees the possibilities for future recordings, releases, and performances as nearly endless. He looks forward to a long career dedicated to performing, teaching, and carrying on the traditions of the music that he loves.
Visit his website for more information.
John R. Doyle
Vice President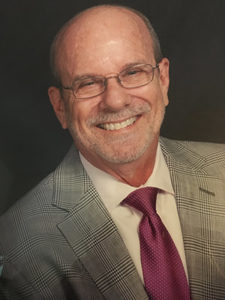 John R. Doyle is a lifelong educator. He currently serves as a consultant specializing in leadership training and curriculum development. He retired from Miami-Dade County Public Schools (M-DCPS) in 2012 after 40 years of service as both a teacher (12 years) and administrator (28 years).
As Administrative Director for M-DCPS' Division of Social Sciences and Life Skills, he was responsible for administering all curricular programs, grants, and professional development activities for social sciences and performing arts, among other disciplines.  Doyle previously served the district as a secondary school teacher, Director for Social Sciences, Director of General Education, and Social Studies Supervisor. He has delivered numerous presentations at the district, state, and national levels on a wide variety of topics and has written a wide range of curricular materials.
Doyle holds a Bachelor's degree in Secondary Education from Florida Atlantic University, as well as Masters degrees from Florida International University in Elementary and Secondary School Administration and Social Studies Education.
Elizabeth A. Bieler
Secretary and Treasurer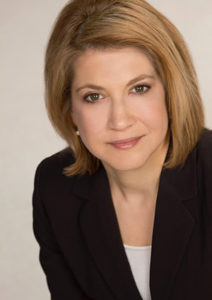 Elizabeth A. Bieler is a seasoned marketer and general manager with 20 years of experience in all aspects of marketing – from direct marketing to product development to market research and communication to vendor management, deal negotiations, sales, and P&L management. She has successfully led and developed a variety of high-performing teams – cross-functional, international, and diverse - in organizations both large and small.
​
At Liz Bieler Productions LLC, Bieler advises Fortune 100 as well as mid-size and small business clients, helping them achieve their business goals. Her projects take her beyond traditional consulting to hands-on participation and execution. While focusing on marketing and communication, she is actively engaged in key areas ranging from business strategy, market research, sales and contract negotiation, telemarketing, new business and product development, executive and employee coaching, and customer satisfaction.
Bieler is also a jazz singer and voice actor who performs on TV, radio, online, audiobooks, educational recordings, corporate promotion, and IVR's. She holds a B.A. in economics from Tufts University and an M.B.A. in finance and marketing from Columbia University.
Valerie Diaz Leroy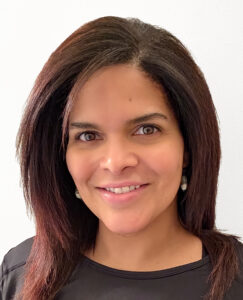 Valerie has spent the past 20 years in the educational field as a music teacher, coach, clinician, and curriculum specialist. She exudes a passion for exploring the origins of the banjo and uses this body of work to frame her message to educators on how to weave significant elements of history and culture into their teaching. Valerie concentrates her professional efforts on uniting people through social justice work. Based outside Seattle, WA, Valerie assists multiple organizations in applying an equity lens to their work. Her strong belief is that equity and diversity are foundational elements of environments that value successful team building and that foster success among all members of a community.
Dr. John Ermer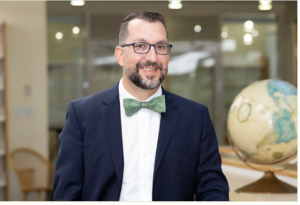 John is an award-winning educator who holds a Ph.D. in Atlantic History and a Master's in U.S. History. John spent eleven years teaching English and Social Studies for Miami-Dade County Public Schools and has since focused on teaching at Florida International University and Ransom Everglades School in Miami, FL. John is a historian of migration, law, and belonging and has conducted archival research and oral history interviews across the United States and Cuba. In addition to Ballad of America, John's writing has appeared in The Washington Post, the New West Indian Guide, and the Canadian Journal of Latin American and Caribbean Studies. John is also co-editor of an edited volume on Triscornia, Havana's immigration processing center, to be published in 2024 by Lexington Books.
Craig Evans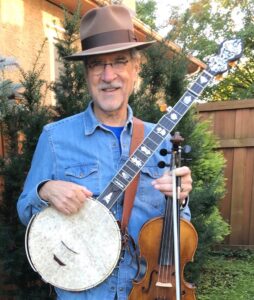 After a lengthy career in marketing and advertising, Craig Evans embraced his inner muse… an Old-time banjo nerd. For his 60th birthday present (to himself), he decided to drive across North America interviewing banjo builders to find out what makes a perfect banjo. This launched a 9-year (ongoing) journey to document today's Traditional Music Community, resulting in the Old-Time Conversations video series. The first of his 3-series DVD collection – Conversations with North American Banjo Builders – is now at Smithsonian Folkways Recordings.
Craig performed 10 years with Bluegrass/Gospel/Old-time group Singleton Street and 12 years with Old-time holler'n dance band, the Eelpout Stringers. And for the past 18 years Craig's favorite yearly gig is the Afton Apple Orchard where, armed with banjo and fiddle, he "ambushes children with joy!"
With an adult step-daughter on the autism spectrum, Craig also finds time to use his journalist and video skills to promote positive messages of "thriving with autism." He has co-written and produced two books with Dr.Tony Attwood, the world's leading authority on Asperger's Syndrome.
Kristina Gaddy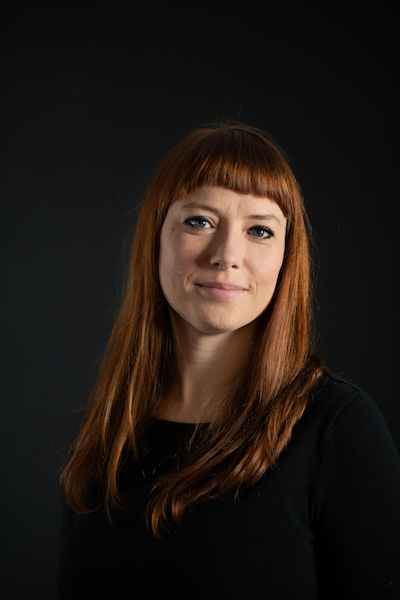 Kristina Gaddy is an award-winning writer and author of the forthcoming Well of Souls: Music, Dance, Spirituality, and the Early Banjo (W.W. Norton 2022). The book is a literary exploration of the little-known history of the banjo in the Americas, its role as a spiritual device in the hands of enslaved Africans, and the instrument's legacy in today's culture and society. In 2018, Kristina received a Robert W. Deutsch Foundation Ruby's Artist Award to support the writing and researching of Well of Souls. She was also a 2019 Logan Nonfiction Fellow at the Carey Institute for Global Good and received a Parsons Award from the Library of Congress in 2020. She is also the author of Flowers in the Gutter (Dutton 2020), the true story of the teenage Edelweiss Pirates who fought the Nazis. Through narratives based on memoirs, oral history interviews, and Nazi documents, she immerses the reader in the world of these teenagers as they resist the Third Reich. She holds an MFA in nonfiction writing from Goucher College. Her writing explores and highlights forgotten and marginalized histories, and has appeared in The Washington Post, Baltimore magazine, Washington City Paper, Baltimore Sun, Bitch Magazine, Narratively, Proximity, Atlas Obscura, OZY, Shore Monthly, and other history and music publications.
Art Menius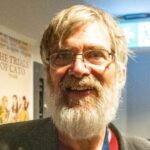 Art Menius has enjoyed a distinguished career in American roots music and non-profits, as writer, music festival and concert presenter, non-profit and trade association executive, and radio host. Originally a public sector historian, he entered music with the Fire on the Mountain show hosted by David Holt on The Nashville Network in 1983, the same year he began publishing articles in magazines and newspapers mostly about roots music. He served as the first Executive Director of the International Bluegrass Music Association (IBMA), President of Folk Alliance International, Director of Appalshop, and Director The ArtsCenter in Carrboro, North Carolina.
Since late 2014 he has developed Art Menius Radio into one of the leading firms promoting recordings to folk and bluegrass radio and print, limited artist management, and consulting in fundraising, planning, and marketing. His side efforts have included serving as part-time Executive Director of the Southeast Regional Folk Alliance, grant writing, non-profit training, and hosting an arts talk show on commercial station WCHL and music shows on WHUP and WCOM. Community service since 2014 includes the Orange County United Transportation Board, the Orange County Historical Commission, and the boards of Public Gallery of Carrboro dba WCOM LP, and Chapel Hill Rotary Club, and as president of the Carrboro Business Alliance. He is a member of the Blue Ridge Music Hall of Fame and received the Distinguished Achievement and Print Media Personality of the Year Awards from IBMA.
Marc Sabatella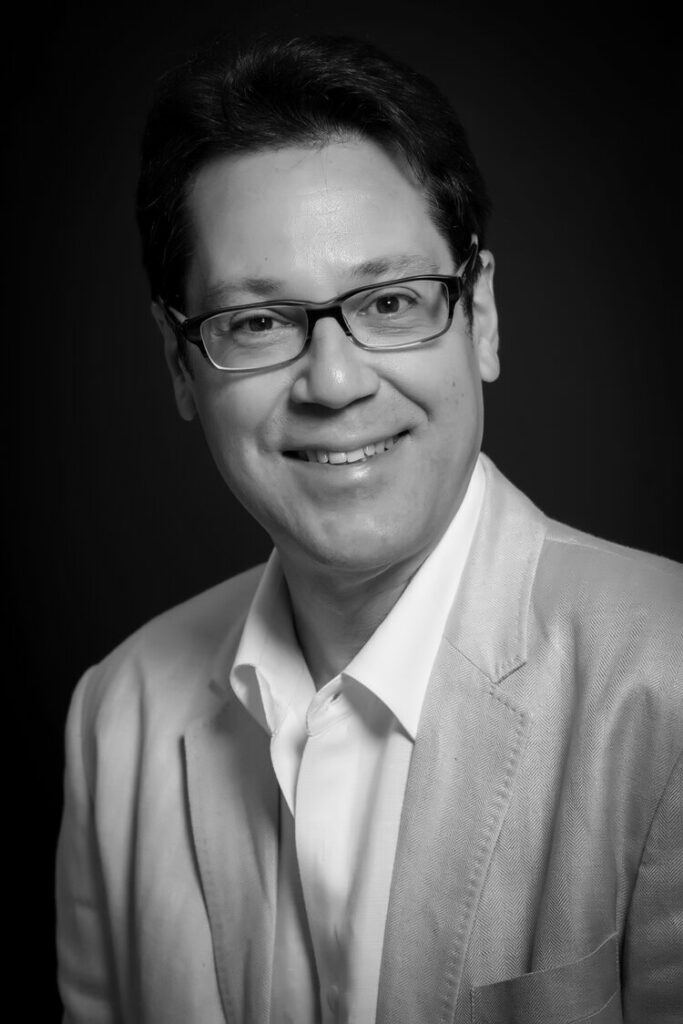 Marc Sabatella has been teaching music online since the dawn of the World Wide Web, and he has been teaching in person for even longer. Marc is one of the developers and chief ambassadors for MuseScore, the world's most popular music notation software. He is the founder and director of the Mastering MuseScore School, which offers courses on MuseScore as well on music in general, including Basic Music Theory, Harmony and Chord Progressions, and Music Master Class. Marc is a strong advocate for accessibility in music education, and he has worked hard to make MuseScore and his courses usable by blind musicians.  An accomplished jazz pianist, composer, and educator, Marc has released several albums of his own material and performed and recorded with many other artists. From the publication of his groundbreaking Jazz Improvisation Primer in the 1990s to his years on the faculty at major music schools, and culminating in the Mastering MuseScore School, Marc has dedicated most of his life to helping as many musicians as he can.
Dr. Sherrilyn Scott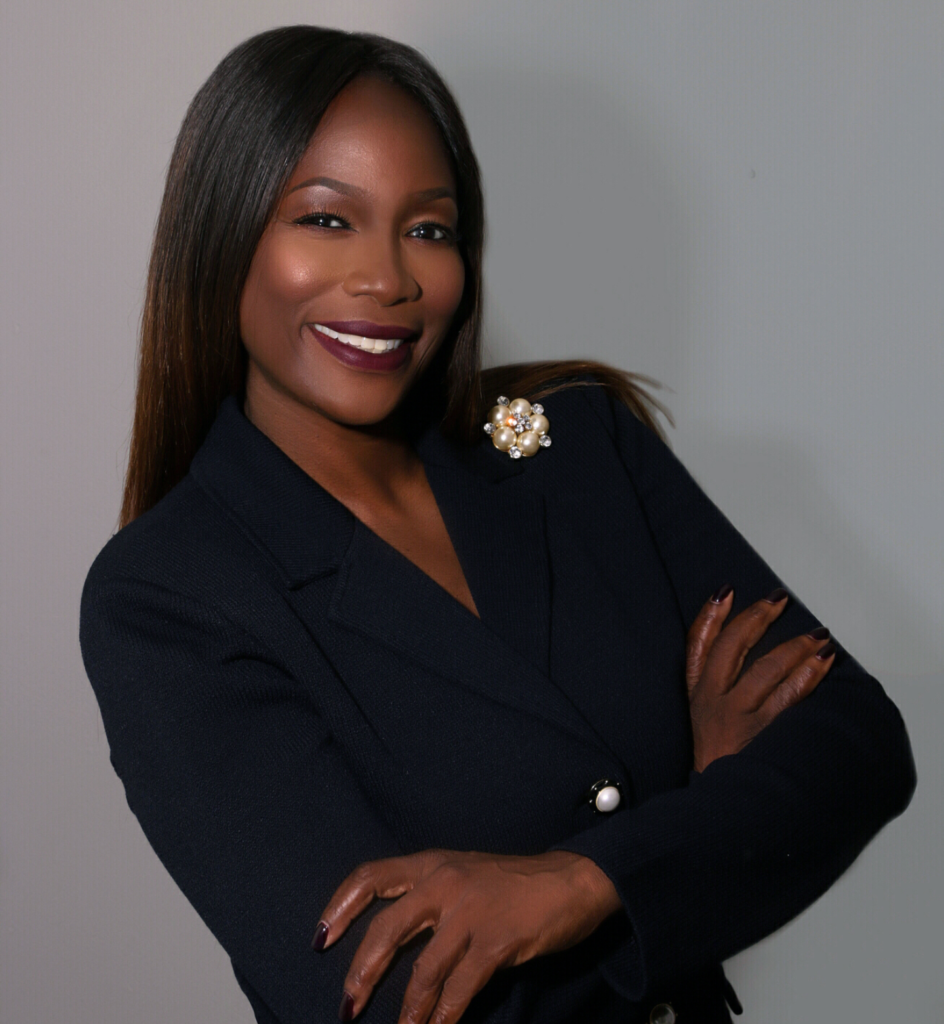 Dr. Sherrilyn Scott serves as a District Social Studies Supervisor for Miami-Dade County Public Schools and was a member of the State of Florida's African American History task force. Dr. Scott graduated from Florida A&M University with a Bachelor of Science degree in Economics. She also holds a Master's degree in Reading and a doctorate in Educational Leadership from Nova Southeastern University.
Dr. Scott has worked as a social studies teacher at the Juvenile Justice Center and as an Administrative Assistant at the 500 Role Model Academy of Excellence school. She has been instrumental in supporting literacy by fostering strategic partnerships among colleges/universities and corporations. These partnerships assist in not only promoting literacy but also helping needy families prepare for the beginning of school throughout South Florida. She has led several community projects, but at the center of her heart is her annual "Back to School" community giveaway event which she has coordinated for the past seven years. This event has provided over 5,000 families with school supplies, health information and services, and community outreach information for parents.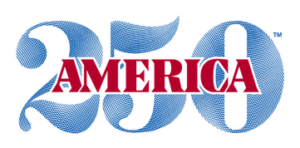 America250 is a multiyear effort to commemorate the semiquincentennial, or 250th anniversary, of the United States. This effort is being led at the national level by the non-partisan U.S. Semiquincentennial Commission, created by Congress, and its supporting nonprofit America250 Foundation, with a mission to catalyze a more perfect union by designing and leading the most comprehensive and inclusive celebration in our country's history. America250 represents a coalition of public and private partners all working to create initiatives and programs that honor our first 250 years and inspire Americans to imagine our next 250. The commemoration period began in 2020, culminates on July 4, 2026, and officially concludes in 2027.

The Colonial Music Institute (CMI) conducts and promotes research and educational outreach in the fields of early American music and dance. The CMI is grounded in primary research enlightened by interdisciplinary scholarship, disseminated through scholarly writing, authentic performances, and sound recordings. David Hildebrand, Ginger Hildebrand, the late Kate Van Winkle Keller, and the late Robert M. Keller founded the CMI in 1999. In 2020, the research resources, publications, and additional educational materials were generously donated to the Washington Library at George Washington's Mount Vernon.

Folkstreams' mission is to find, preserve, contextualize, and stream documentary films on American folklife. The films on Folkstreams were produced by independent filmmakers. These documentaries focus on the culture, struggles, and arts of unnoticed Americans from many different kinds of communities. The filmmakers were driven more by sheer engagement with the people and their traditions than by commercial hopes. Their films have unusual subjects, odd lengths, and talkers who do not speak "broadcast English." Although the films won prizes at festivals, were used in college classes, and occasionally were shown on PBS, they found few outlets in video shops, commercial theaters, or television. But they have permanent value.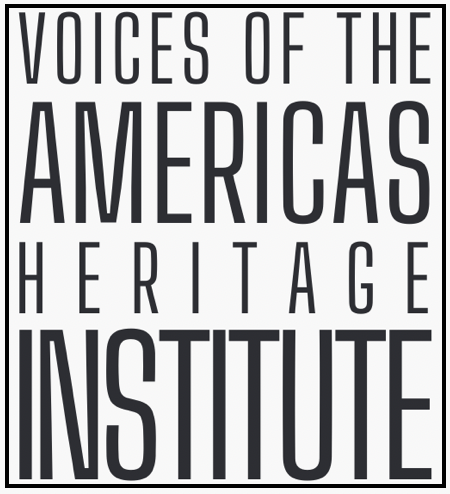 Voices of the Americas is the first and only U.S. organization dedicated to specifically preserving and promoting the rich heritage of traditional singing of the Americas. By leveraging new technologies, the Institute bridges generations of artists and communities across borders, to ensure that the voices of the past continue to resonate through the voices of the future.
by Matthew Sabatella
I was never particularly interested in history. In high school, I halfheartedly attempted to "memorize the important identifications" from the U.S. history textbook, as instructed to do by my teacher. As a musician and music enthusiast, the history of music began with Elvis Presley. That is until an album by one of my favorite rock bands started me on a journey into the past, and a six-album collection of folk songs opened my eyes, ears, and mind to the story of the United States of America.
The history of the United States came alive for me as I began to understand people from the past through their music: early colonial settlers through the ancient ballads, religious songs, and dance tunes they carried to the New World; people in slavery through the spirituals and work songs born out of their suffering. Blues music, Appalachian folk songs, songs of frontiersmen, factory workers, sailors, cowboys, soldiers, railroad workers, activists, and others are all ingredients in the great cultural stew that is the United States of America.
Since this epiphany, I have been singular in my mission to share this rich musical heritage with others, both for the sheer love of the music and for its value in inspiring people to better understand each other and America's past, present, and future. I formed the Rambling String Band and developed educational programs that we presented to audiences from elementary schools to retirement communities. Building on my Bachelor of Arts in Music from the University of Miami, I resumed formal schooling in 2013 to earn a Master of Arts in History from Florida International University.
In an effort to reach as many people as possible with this important music and message, in 2019 I formed Ballad of America, Inc., a 501(c)(3) nonprofit organization, with colleagues who shared my passion for music, history, and education. Being on this journey has deepened our understanding and appreciation of many genres of music, new and old. The music keeps us connected to the strength and beauty that have emerged from the often troubled history of the United States. We believe that it can do the same for you.